Taking care of business is fun. As a practicing CPA, we act as temporary manager, prepare income taxes, perform business consulting, and more. We currently prepare individual, trust, partnership, corporation, LLC, LLP, and s-corporation income tax filings.
H H Schunke MA CPA's California CPA Society details more. See H H Schunke MA CPA facebook page to like it and contact me.
As a former quickbooks proadvisor, point-of-sale to online client services were performed and will continue to be performed. With the many new vendors like freshbooks and accountant's edge, many suitable and upgradable packages support businesses of all sizes. Automating reports with minimal manual manipulation is useful in reducing the time needed to run small business.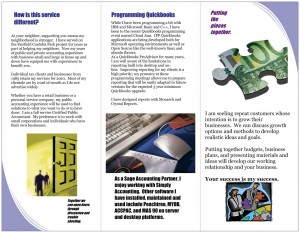 We are a licensed, practicing in Indiana since 1985 and in California since 1991. Heidi has worked with clients throughout her career to faciltate their vision in transforming their business processes.
Heidi is available as a guest speaker for accounting.  She is available for private appointments near and in Fairfield, California as well as Skype, and webinar based training and consulting. Please contact us to set up training near you.
Reengineering the 10% of the transactions that cause the greatest management time loss and concern improves efficiency and management attitude.  Let us help you make small changes that results in a big differences in workflow and attitude. See my facebook page for more.